Alabama Middle District Welcomes Back Lightfoot Academy Summer Scholars
Image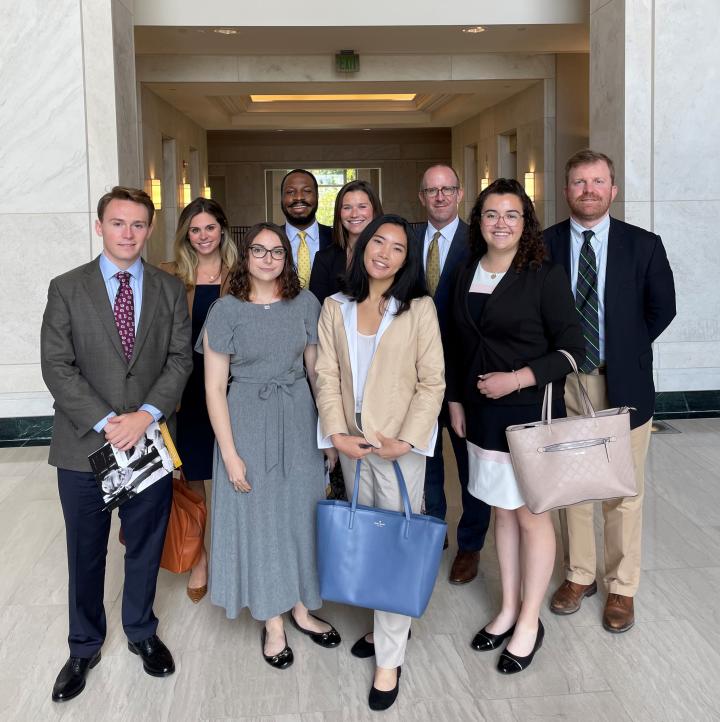 On June 9, 2022, the Middle District welcomed the Lightfoot Academy for a visit with Senior U.S. District Judge Myron H. Thompson. Lightfoot Scholars had the opportunity to observe a sentencing where Judge Thompson presided. During their visit, the group also were able to speak with the attorneys of that case. Both attorneys provided useful information about their legal careers and shared strategies that they use to approach their job with the students. The attorneys challenged the students to keep open minds and wished them much success in their future endeavors.
After their observation, participants met with Judge Thompson again for a discussion about their current majors and campus involvement at their respective universities. Judge Thompson shared the history of courtroom 2FMJ and told the group about some of his fondest memories of being a law student at Yale, being a practicing attorney, and how it feels to preside in America's Courtroom.
The Lightfoot group also met with Thomas Rains, executive director for the Judge Frank M. Johnson, Jr Institute, who provided them with an overview of the history of Judge Frank M. Johnson and gave them a tour of the Frank M. Johnson library.
Located in Birmingham, Alabama, the Lightfoot Academy provides an immersive five-day experience created by Lightfoot Franklin giving rising college seniors and recent graduates the opportunity to live, learn, and perhaps launch future careers as trial attorneys.